Death By Stereo werden am 07. August 2020 ihr neues Album We're All Dying Just In Time veröffentlichen. Der Nachfolger von Black Sheep Of The American Dream (2012) wird über Concrete Jungle Records und Indecision Records erscheinen.
Mit dem Vorverkaufsstart am 12. Juni 2020 wird uns die 1996 gegründete Band dann auch eine erste Single präsentieren. Hier findet ihr solange schon einmal das Cover-Artwork: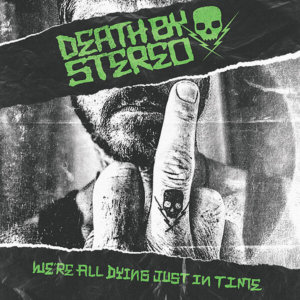 Death By Stereo legten 2016 mit der EP Just Like You'd Leave Us, We've Left You For Dead ihren bislang letzten Output vor.