Get Dead aus San Fransisco werden am 29. Juli 2016 ihr neues Album "Honesty Lives Elsewhere" auf Fat Wreck Chords veröffentlichen. "Honesty Lives Elsewhere" ist das dritte Studioalbum der Band und der Nachfolger des 2013 erschienenden Albums "Bad News".
Get Dead Sänger Sam King kündigte weiterhin ein Europatour in der zweiten Jahreshälfte an. Mit "Silence" hat die Band bereits die erste Hörprobe aus dem neuen Album geliefert, den ihr am Ende des Beitrags anhören könnt. Dort findet ihr auch den Tourplan. Hier das offizielle Statement von Sam King:
We are extremely proud of this new record. We got to work with a bunch of our friends again as well as some new ones. Josh Garcia once again gave up his sleep and sanity to orchestrate the chaos. Fat Mike returned to help produce it and contribute to some late night psychotic behavior. We had Miles from toyGuitar play some instruments that we can't pronounce and Joey from OMM come through and bless us with some world class piano playing. It's a fast, fun record and we can't wait to unleash it.

We will be kicking things off in Japan at the beginning of August. Then a greater West Coast tour in mid-August before we head out to the East Coast. From there it'll be Spain, UK and a grip of European shows, ending back in Florida for The Fest! We will have a few naps, then it's off to Australia!
Get Dead – Tour 2016
06.10.2016 Essen (D) – Don't Panic
07.10.2016 Luxembourg (LUX) – tba
08.10.2016 Kingston Upon Thames (UK) – The Fighting Cocks
09.10.2016 Manchester (UK) – Retro Bar
12.10.2016 London (UK) – Underground
15.10.2016 Barcelona (ESP) – Rocksound
16.10.2016 Castellon (ESP) – Veneno
17.10.2016 Madrid (ESP) – tba
18.10.2016 Malaga (ESP) – Velvet
19.10.2016 Sevilla (ESP) – Hollander
20.10.2016 Lisboa (PRT) – Popular Alvalade
21.10.2016 Oviedo (ESP) – Lata De Zinc
22.10.2016 Altsasu (ESP) – Gaztetxe
23.10.2016 Bordeaux (FR) – Heretic Club
24.10.2016 Zurich (CH) – Dynamo
25.10.2016 Vienna (A) – Das Bach
27.10.2016 Berlin (D) – Wild At Heart
28.10.2016 Hamburg (D) – Molotow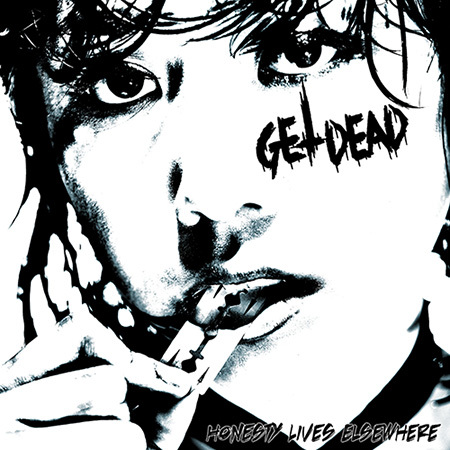 - Spotify-Playlist -
Auf der Suche nach neuen Hardcore-Bands? Dann check unsere Spotify-Playlist
New Hardcore Bands
: