Nachdem Peter And The Test Tube Babies mit Facebook Loser erst kürzlich den ersten neuen Song von ihrem kommenden Album präsentieren, gibt es nun die zweite Single. So hat das britische Punk-Urgestein ein Musikvideo zu Queen Of F***ing Everything veröffentlicht, das ihr Ende des Beitrags findet. Die Band selbst zum Song:
"Queen of Fucking Everything is our homage to the much loved glam rock period of the 70's, When we were teenagers we loved T Rex, Slade and The Sweet, so we couldn't wait to squeeze into our leotards and compare lipsticks for the outrageous new video directed by 'Mark Richards', which combines the colourful glittery fashion of Glam with the darker edge of Punk Rock. This track is taken from our new album 'Fuctifano'. Available to order ….. We hope you like it"
Das neue Album wird den Titel Fuctifano tragen, das dann am 06. März 2020 über Arising Empire erscheinen wird. Neben Facebook Loser und Queen Of F***ing Everything wird der Nachfolger von That Shallot 12 weitere Songs enthalten.
Peter And The Test Tube Babies – Fuctifano (2020)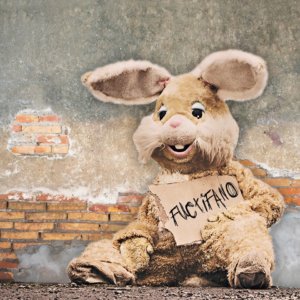 Liver's Lament
Facebook Loser
Hell To Pay
Cydrated
Saturday Dad
Gravy Train
I Ain't Missing Her Yet
Wanker
Small Victories
Punched Awake
Tales Of The Bleedin' Obvious
Screwed Down
Queen Of Fucking Everything
Liver's Lament (Reprise)
PETER AND THE TEST TUBE BABIES Line-Up
Peter Bywaters | Gesang
Derek "Del" Greening | Gitarre
Nick Abnett | Bass
Sam Fuller | Schlagzeug
- Spotify-Playlist -
Auf der Suche nach neuen Hardcore-Bands? Dann check unsere Spotify-Playlist
New Hardcore Bands
: