Nachdem Peter And The Test Tube Babies erst vor kurzem ihr neues Album angekündigt hatten, gibt es aus diesem nun auch die erste Hörprobe. Ihr findet das Musikvideo zu Facebook Loser am Ende des Beitrags. Die Band selbst zum Song:
"The song is a response to the ever increasing stupidity of some people using Facebook. Prolific use of social media is contributing to the creation of social anxiety, as people become more and more dependent on what is a nothing but a mockery of social interaction. Hope you enjoy the single and thanks to Facebook and Social Media for creating the platform from which to advertise our new record…"
Das neue Album wird den Titel Fuctifano tragen, das dann am 06. März 2020 über Arising Empire erscheinen wird. Neben Facebook Loser wird der Nachfolger von That Shallot 13 weitere Songs enthalten.
Peter And The Test Tube Babies – Fuctifano (2020)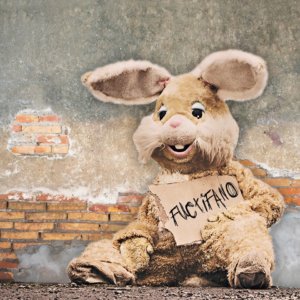 Liver's Lament
Facebook Loser
Hell To Pay
Cydrated
Saturday Dad
Gravy Train
I Ain't Missing Her Yet
Wanker
Small Victories
Punched Awake
Tales Of The Bleedin' Obvious
Screwed Down
Queen Of Fucking Everything
Liver's Lament (Reprise)
PETER AND THE TEST TUBE BABIES Line-Up
Peter Bywaters | Gesang
Derek "Del" Greening | Gitarre
Nick Abnett | Bass
Sam Fuller | Schlagzeug