This Means War!, die uns noch von unserem letztjährigen Stäbruch Festival bestens bekannt sind, haben am vergangenen Freitag, den 11. Januar 2019, mit Heartstrings ihr Debütalbum via Demons Run Amok Entertainment veröffentlicht. Was die Band auf diesem so beeinflusst hat, können den 10 Records Worth To Die For von Sänger Bert Van Dyck entnommen werden.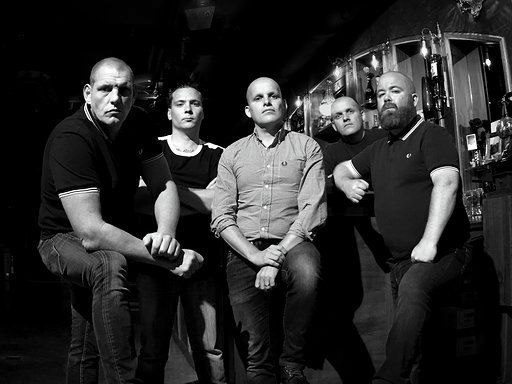 1
Agnostic Front – Something's Gotta Give
This record embodies the resurrection of AF back in the nineties.So pure and raw-old school punk but so aggressive. Makes you wanna punch your friendly neighbor in right in the face. We toured with them back in 2015 – awesome guys! Favorite song – Bloodsucker
Their first record on a major record label and the production is grand. Butch Vig (Nirvana) really raised the bar for AFI with Sing The Sorrow. The raw power, melody combined with such a grandness and darkness, some even described it as 'stadium filling hugeness'. It was mine introduction to the dark world of Davey Havok and I was hooked immediately-favorite song – This Time Imperfect
The Sparrer lads never disappoint me-Their latest record 'Forever' is spot on-After all those years, records and shows they still sounds hungry like a pack of young wolfs-We are currently on tour with them in Germany for their 'back to the clubs' tour and they sell out every venue and knock out everyone inside. Favorite song – The Contender
Belgian leading punk heroes-The formed in 1976 and are still spreading punk up till this day. They made an awesome live record back in 1982.This record sounds so pure-favorite song – Rock over Belgium
Latest GBH album knocks you out for sure! These legendary punks from Birmingham keep on throwing punches! Song after song. Especially Collin's unique vocals take charge of the songs and pace of this album. Favorite song – Tripwire strange
6
The Ramones – Halfway to sanity
This band is probably the most underrated punkband of all times-They should be as big as Nirvana, Sex Pistols but they just haven't had that one hitsingle to make 'em huge. Although they never got a big break they kept producing brilliant albums! Favorite song – I Wanna Live
7
Old Firm Casuals – This Means War
This album changed my life for sure. We were on tour with Agnostic Front when they introduced us to OFC during the long bus drives from one city to another city. The aggression that speaks out of Lars Frederiksen voice on this album is terrifying and the lyrics are superb. Favorite song – Perry Boys
8
Dropkick Murphys – The Gang's all here
Just before Dropkick Murphys went a multimillion-selling-punkband they made this fantastic record. Old school street punk with great melodic hooks. All Barr and Ken Casey where the first to combine traditional Irish folk music with punk and they conquered the world with it. Favorite song – Perfect Stranger
9
Stomper 98 – Alterhergebracht
I wasn't familiar with Stomper till Lars Frederiksen (Rancid, OFC) joined the band. Their latest album Alterhergebracht is a banger. The album is filled with great melodies, guitar riffs and of course the immense vocals by Sebi-They are around for twenty years now but with this rock 'n oi album they've proven to be ready for 20 more. Favorite song – Keine Helden
I grew up in the time when grunge was booming! Screaming Trees, Nirvana, Pearl Jam, Alice in Chains… They were my musical drugs back in the nineties. Up till this day Alice in Chains is one of the few grunge bands that stood the test of time-They kept inventing themselves and are still making great music and records. Favorite song – Them Bones
This Means War! wird Heartstrings am 11. Januar 2019 über Demons Run Amok Entertainment veröffentlichen.