Start
Bands
Justice For the Damned
Band: Justice For the Damned
Mein letztes Konzert 2019 war von einer der aktuell angesagtesten Hardcore-Bands Knocked Loose, die im Rahmen ihres Album-Release von A Different Shade Of Blue bei...
Schriller die Glocken nie klingen! Knocked Loose, die Band rund um Schreihals Bryan Garris, machte sich auf, um der vorweihnachtlichen Idylle in Europa ein...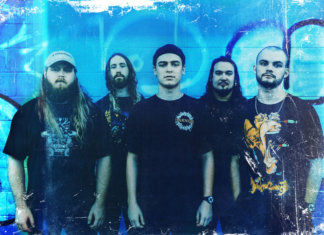 Am 23. August 2019 werden Knocked Loose ihr neues Album A Different Shade Of Blue (Review) über Pure Noise Records veröffentlichen und mit genau...