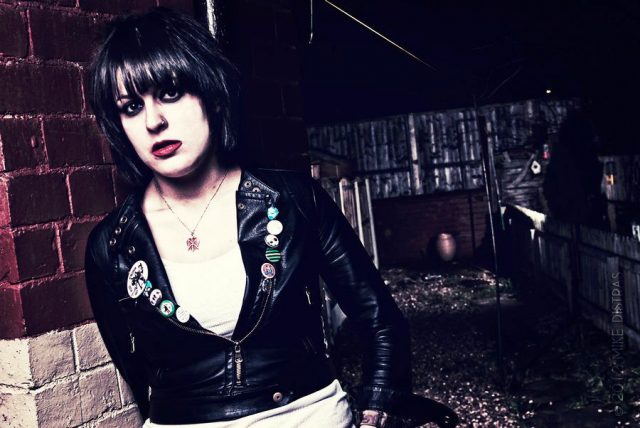 Die britische Folk-Punk Künstlerin Louise Distras wird am 30. September 2016 eine neue Single mit dem Titel Aileen veröffentlichen. Zur Single wird außerdem ein Video erscheinen.
Im Winter kommt Louise dann gemeinsam mit Band auf Europatour. Louise Distras zur neuen Single:
One night after a show I watched the Nick Broomfield documentary 'Selling of a Serial Killer', which is about 'America's first female serial killer', Aileen Wuornos. As someone who has also experienced homelessness and sexual assault, Aileen's story hit me pretty hard but left me feeling inspired to share it through my music. The film also left me with my own questions about rape culture and the idea of nature VS nurture, so I decided to make my own DIY film that explores the lyrical content of the single. It's called 'Real Outlaw – A Commentary on Rape Culture and the Riot Grrrl Movement' and it's available via scanning a QR code that's printed on the back of the CD and also on tour posters across the UK and mainland Europe.
Hier die bisher bestätigten Termine der Europatour:
Nov/19/16 DE – Groningen, Spieghel
Nov/21/16 DE – Essen, Anyway
Nov/22/16 DE – Bonn, Kult 41
Nov/23/16 DE – Köln, Sonic Ballroom
Nov/27/16 DE – Berlin, Wild at Heart
Nov/29/16 DE – Dresden, Chemiefabrik
Dec/01/16 DE – Wien, tbc.