Ein neues Stick To Your Guns hatte sich schon länger abgezeichnet, doch nun ist der Titel und auch ein Erscheinungstermin endlich offiziell verkündet.
Neues Stick To Your Guns Album im Herbst 2017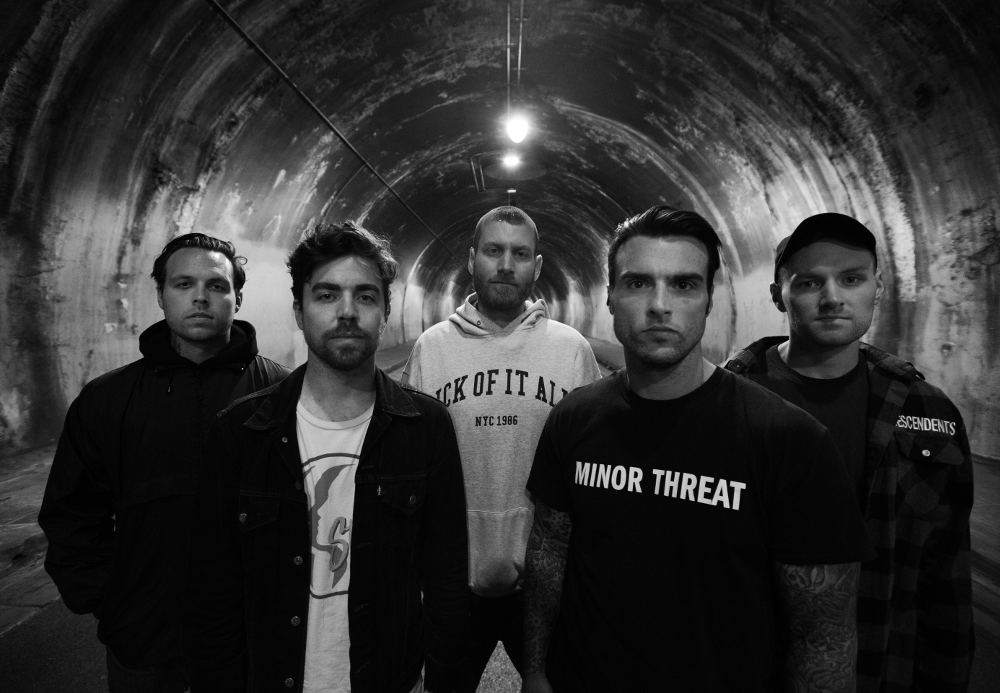 Das neue Album wird am 13. Oktober unter dem Titel True View über End Hits Records erscheinen. Dieses wird 13 neue Songs enthalten.
Mit The Sun, The Moon, The Truth or 'Penance of Self präsentiert uns Stick To Your Guns gleich einmal ein Musikvideo aus ihrem neuen Album, das ihr hier anhören könnt.
Pünktlich zur Veröffentlichung von True View kommt die Band im Beign As An Ocean, First Blood und Silent Planet auf Europa-Tour. Die Dates findet ihr am Ende des Beitrags.
True View ist der Nachfolger von der  EP Better Ash Than Dust, die Ende 2016 erschien ist.
Stick To Your Guns – Europa-Tour 2017
16.11.17 Germany Hamburg Gruenspann
17.11.17 Germany Nürnberg Löwensaal
18.11.17 Austria Graz PPC
19.11.17 Czech Republic Prague Meet Factory
20.11.17 Hungary Budapest Dürer Kert
21.11.17 Poland Warsaw Progresja
22.11.17 Germany Rostock Alte Zuckerfabrik
23.11.17 Germany Berlin Festsaal Kreuzberg
24.11.17 Germany Münster Skaters Palace
25.11.17 Germany Hannover Faust
26.11.17 Belgium Bruxelles AB
27.11.17 UK Nottingham Rescue Rooms
28.11.17 UK Glasgow The Garage
29.11.17 UK Manchester Club Academy
30.11.17 UK London O2 Islington Academy
01.12.17 UK Birmingham O2 Institute2
02.12.17 Netherlands Amsterdam Melkweg
03.12.17 Germany Wiesbaden Schlachthof
04.12.17 France Paris Backstage By The Mill
05.12.17 Germany Stuttgart Im Wizemann
06.12.17 Switzerland Aarau Kiff
07.12.17 Germany München Backstage
08.12.17 Germany Leipzig Felsenkeller
09.12.17 Austria Wien Flex
10.12.17 Germany Köln Essigfabrik
Tracklist "True View"
1. 3 Feet From Peace
2.The Sun, The Moon, The Truth: "Penance of Self"
3. Married to the Noise
4. Delinelle
5. Cave Canem
6. 56
7. The Inner Authority: "Realization of Self"
8. You Are Free
9. Doomed by You
10. The Better Days Before Me
11. Owed Nothing
12. Through the Chain Link
13. The Reach for Me: "Forgiveness of Self"