Die spanische Hardcore-Band Brothers Till We Die veröffentlichte Anfang Juli mit Touch These Wounds // I Came Back From Death ihr brandneues Album über Dead Serious Recordings. Wir fragten Sänger Felipe Alemán anlässlich des bevorstehenden Releases nach seinen 10 Records Worth To Die For – und ab dafür!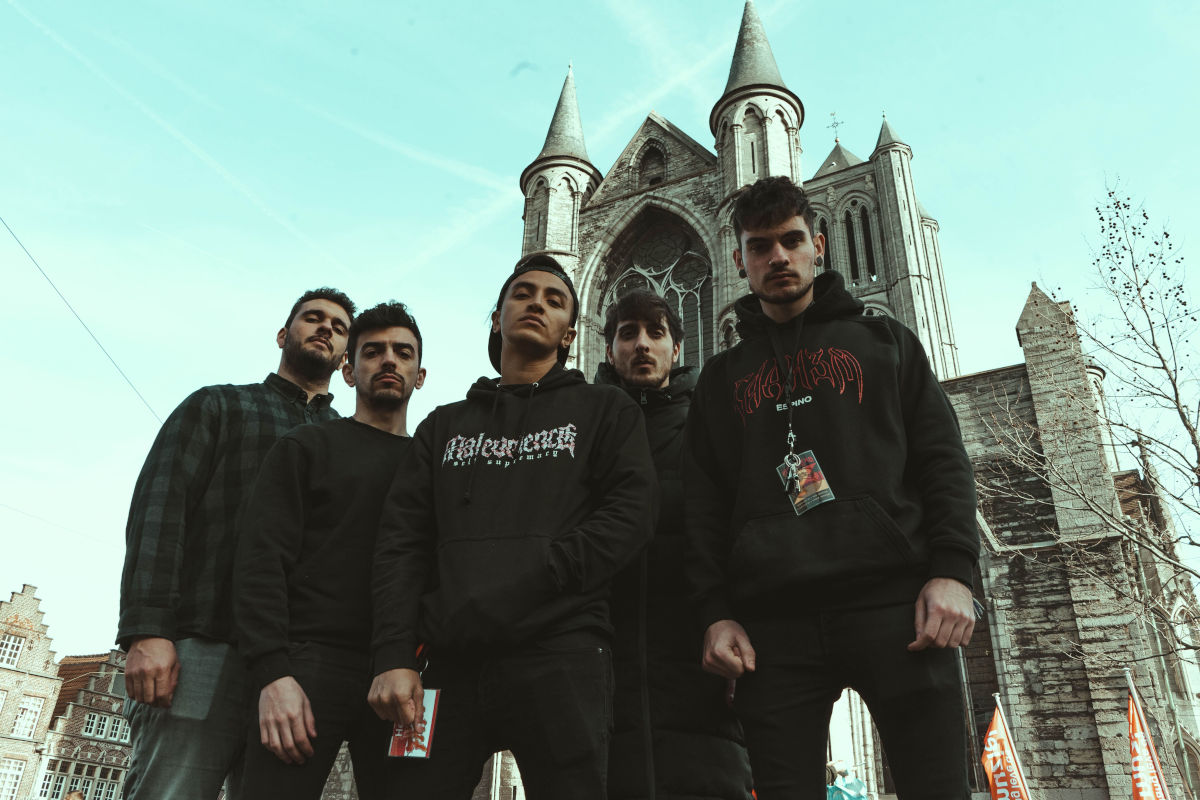 Weitere 10 Records Worth To Die For »
1
RANCID – …and out comes the wolves
I still remember when I was like 12 years old and I got visited by a brother that never lived with me. He brought tons of CDs that a friend of him burned with a lot of punk rock music. He got me into Punk Rock by showing me these CDs, that my parents thought was horrible. It all went worse when we saw together the Ruby Soho video in the living room, thank you rancid for making my parents believe I will waste my life thanks to this music hahaha
2
PENNYWISE – Land of the Free
We were really into this album, and it brings me to when Mario (guitarist) and me (vocals) where in high school, and just looped this album. I remember the first time we went together to Resurrection Fest (a hardcore/punk/metal festival in our country) that we got the chance to see these songs played by them for the first time. Such an amazing memories, fuck man, just teenagers screaming fuck authority haha.
3
DEAD KENNEDYS – Fresh Fruit for Rotting Vegetables
We got into DeadKennedys thanks to TonyHawk videogames. All DeadKennedys albums are just amazing, but this one is just insane. We were skateboarding (we sucked) in a hot summer in Madrid listening to this album. Also, when we started our first band, we used to play California uber Alles!
4
SKA-P – el Vals del Obrero
In Spain, no matter what kind of music are you into, you MUST know some SKA-P Lyrics. When you start growing up, all my generation used to listen for at least "el vals del obrero" or "legalizacion" even if you do not smoke pot hahaha. It is so funny that wherever you are, in a party in Spain, even if it is in a small village, if there is a dj, at 4 am he will play El Vals del Obrero and everyfucking single person will start to sing the lyrics and pogo, no matter your age.
5
BAD RELIGION – Recipe for Hate
This album has influenced a lot Mario to start writing songs for us. He was really into Bad Religion when he started to learn to play guitar, and he knew a lot of Bad Religion songs. He used to put me this record when I was at his home, and we tried to cover American Jesus as the first cover EVER we made as a band (unsuccessfully again)
6
HAVE HEART – The Things We Carry
This one is probably one of the few albums that has ever put me in tears. I couldn't imagine when I started to listen to hardcore that something that beautiful could be written with an equal amount of power. Watch me rise is probably one of the best songs ever written, god. It would have been a dream to see them live in their reunion shows, but we went out of tickets.
This demo is just awesome. I do really miss a lot this Blink 182. A girl I liked showed me this album when I was in school, and it has been with me for all my life, I have sweet memories of this one. I still listen to this one pretty often.
8
THE OFFSPRING – Americana
The Kids Aren't alright is such an hymn, isn't it? This album is a must in the heaven of punkrock albums ♥
9
SUM 41 – Does This Look Infected?
This album is insane. We used to paint Warhammer when we were just kids and listen to this all the evenings. I remember when I went to see SUM41 for the first time and It was such a dream, they played a lot of songs of this album!
10
NOFX – The Greatest Songs Ever Written (By Us!)
It is so hard to chose just one NOFX album, so why do not chose this one haha, NOFX is amazing, and has a lot of good singles. We hope we can see them this week in Spain, as they will come with the PUNK IN DRUBLIC tour for the first time!
Weitere 10 Records Worth To Die For »
Brothers Till We Die haben am 05. Juli 2019 ihr neues Album Touch These Wounds // I Came Back From Death über Dead Serious Recordings veröffentlicht.