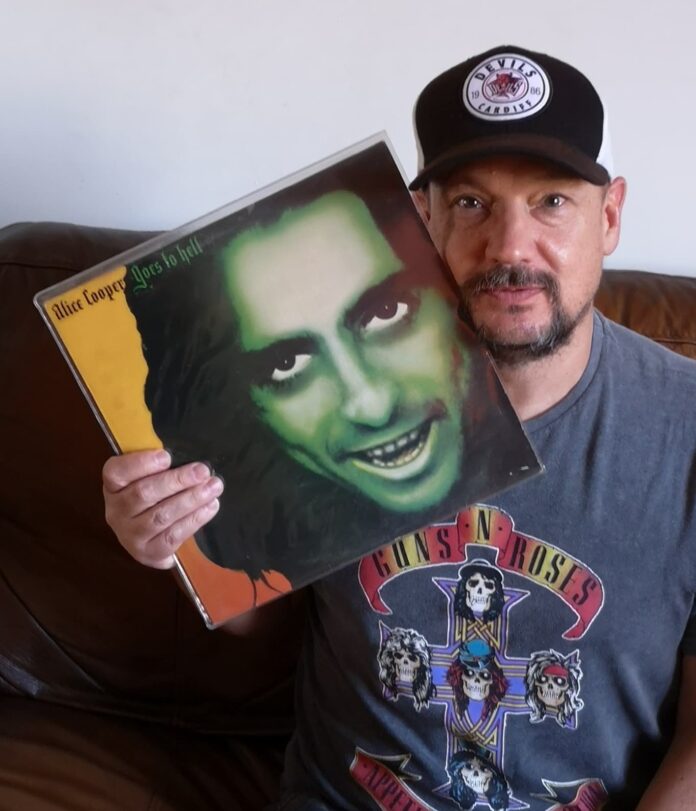 Deathtraps kommen aus Newport, Wales, und sind auf der Insel für großartigen Action Rock bekannt. Gitarrist Fraser stellt uns seine 10 Lieblingsalben vor, bevor bald die neue Platte erscheinen wird!
The Jam – All Mod Cons
Narrowly beating Setting Sons into second place, one of the most perfect bands of the punk rock era and all done and dusted before Paul Weller was 25. If like me you were too young to see The Jam live, Bruce Foxton's band From the Jam are well worth checking out live.
KISS – Alive II
The crowning glory of KISS' seventies extravagance – after which it all fell a part. I have so many versions of this album it would make a grown man cry and a KISS Pinball machine in my living room too.
Ramones – End of the Century
So many great Ramones records to choose from but I clearly remember hearing the Baby I Love You single in Blackwood market and then saving up to buy the LP. I'm really looking forward to the anniversary box set to hear the pre-Spector, Ed Stasium mix.
The Damned – Machine Gun Etiquette
Rising like a phoenix from the ashes of the original line-up. The album that brought you Love Song and Smash it Up. A fine, fine album from the greatest and most long enduring punk rock band.
Hanoi Rocks – Two Steps From The Move The key to the big time was it their hands and thanks to drink, drugs and the fat bloke from Motley Crue it all went to shit. Why this album out of all the other classics? Well I think it's the only album I ever bought on cassette and so deserves a special place in my heart.
Turbonegro – Apocalypse Dudes
I know it's a predictable choice but a classic is a classic for a reason.
Alice Cooper – Goes to Hell
Some may think that I'm mental choosing Goes to Hell over the classic Alice Cooper band albums like Love it to Death or Killer but it's a nostalgia thing again. I can still remember picking up my used copy at Simon's record stall in Newport Market and playing it to death. I even embroidered the logo above the Motorhead patch on my denim jacket.
The Wildhearts – Earth VS
This my friend is a classic British Rock & Roll album, possibly equalled by their subsequent albums (maybe) but never bettered. Despite an ever imploding line-up, the band still continue on their self destructive roller-coaster ride. Check out guitarist CJ's latest solo stuff, it's the best of the bunch.
The Alarm – Deceleration
Probably my favourite album of all time. Released in 1983, The Alarm were my Clash – songs about hope, dreams and alienation – just what a growing boy needs. The first band I was really super into.
Three Colours Red – Pure
Without doubt the best album to come out of the UK in the mid nineties and the only one to feature an ex-Senseless Thing too. Action packed riffs and massive choruses. It's just recently been re-released on glorious red vinyl, so what better excuse do you need?