Start
Bands
Cokie The Clown
Nach Frontmänner wie Dave Hause, Joey Cape, Jim Lindberg oder Fat Mike, hat nun auch Good Riddance-Sänger Russ Rankin ein Solo-Album an den Start gebracht.
Fat Mike's alter Ego Cokie The Clown hat ein neues Video am Start.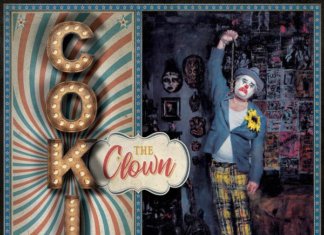 Die Zeiten in denen mich eine neue Veröffentlichung von NOFX in höchste Ekstase versetzte hat, ist ehrlich gesagt schon eine ganze Weile her. Klar,...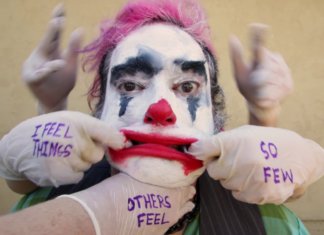 Cokie The Clown alias Fat Mike hat unmittelbar vor Veröffentlichung sein Debütalbum als Solomusiker in voller Länge gestreamt. Den Albumstream zu You're Welcome könnt...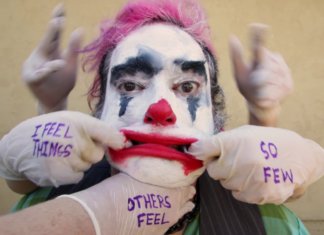 Cokie The Clown, alias Fat Mike, hat mit Negative Reel einen weiteren Song aus seinem kommenden Album veröffentlicht. Das dazugehörige Musikvideo zu diesem findet...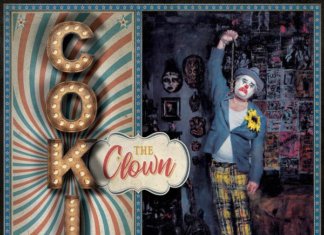 Nachdem wir bereits im April vergangenen Jahres darüber berichten, dass Fat Mike kurz vor der Fertigstellung seines Soloalbums steht, gibt es nun konkrete Details....