Comeback Kid hat unmittelbar vor den Start ihrer Europatour ein neue Single Beds Are Burning angekündigt. Diese wird neben ein Cover von Midnight Oil auch den zuvor unveröffentlichten Song Little Soldier enthalten, der innerhalb den Sessions zu ihrem aktuellen Album Outsider (2017) entstanden ist.
Sänger Andrew Neufield zur Single:
"A while back I randomly saw the video for the song 'Beds Are Burning'. I had heard it in passing many times before but the video intrigued me at that particular time. After finding out that it was a protest song about giving back lands to an indigenous group in Australia, it resonated with me because of the current situation our Canadian government has with its indigenous people."
Beds Are Burning erscheint am 04. Mai 2018 über Nuclear Blast Records.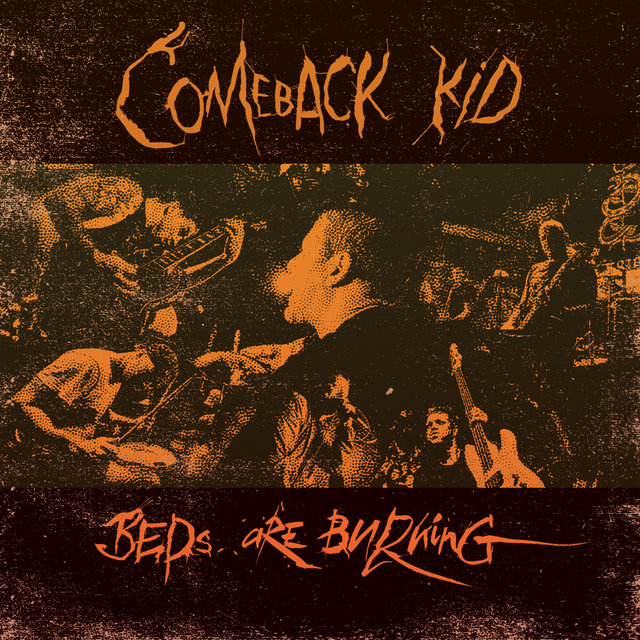 Hier die Termine der anstehenden Comeback Kid Tour mit Knocked Loose, Malevolence, Mass Worship und Obey The Brave:
COMEBACK KID (Support: MALEVOLENCE, KNOCKED LOOSE, OBEY THE BRAVE, MASS WORSHIP)
23.04.18 D       Schweinfurt, Stattbahnhof
24.04.18 PL      Poznaจฝ, U Bazyla
25.04.18 D       Hannover, Faust 
26.04.18 D       Weinheim, Cafe Central
»Impericon Festivals 2018«
20.04. A Vienna – Arena
21.04. D Oberhausen – Turbinenhalle
22.04. CH Solothurn – Kofmehl
27.04. D Munich – Backstage
28.04. D Leipzig – Messe
COMEBACK KID
18.01.18 Greece Athens @ Gagarin 205
19.01.18 Greece Thessaloniki @ Principal Club Theater
20.01.18 Bulgaria Sofia @ Mixtape5
21.01.18 Romania Brasov @ Rockstadt
22.01.18 Romania Cluj-Napoca @ Form Space
23.01.18 Serbia Belgrade @ Dom Omladine
24.01.18 Bosnia Sarajevo @ Underground
25.01.18 Croatia Zagreb @ KSET
26.01.18 Italy Rome @ Traffic Club
27.01.18 Italy Pinarella Di Cervia @ Rockplanet
28.01.18 Switzerland Monthey @ Pont Rouge *
29.01.18 France Montpellier @ Secret Place *
30.01.18 Spain Barcelona @ Razzmatazz 2 *
31.01.18 Spain Bilbao @ Kafe Antzokia *
01.02.18 Spain Madrid @ Caracol *
02.02.18 Spain A Coruña @ Playa Club *
03.02.18 Portugal Porto @ Hard Club *
04.02.18 Portugal Lisbon @ RCA Club *

* = w/ special guest NASTY