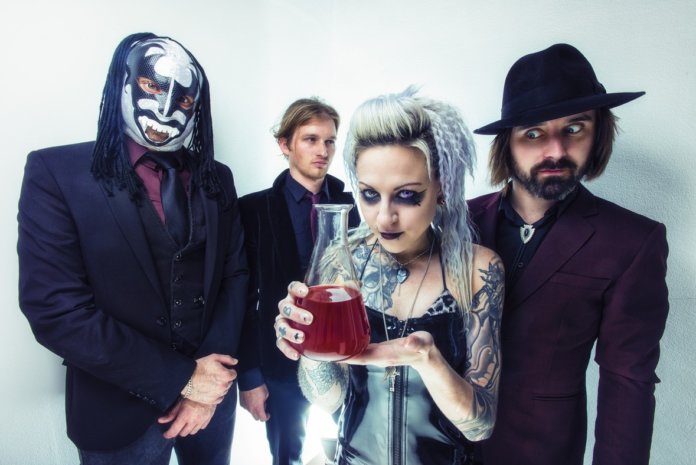 Die Hardcore-Punk Band Death Koolaid aus London hat ein neues Video zu ihrem Song Emmeline veröffentlicht. Der Song wird auf den neuen Album Death Koolaid Vol. 2 erhalten sein, welches im Juli erscheinen wird.
Über Death Koolaid
Death Koolaid were dug up from the dark depths of society. Each member was found through their blood thirsty passion to make hard hitting music. The four-piece, female-fronted hardcore punk-rock band, based in London, UK, began their quest to inject noise into the hearts of the masses in 2013.

In March 2014 they released their first EP Death Koolaid Vol. 1. The band began to gig around London immediately – the months that followed were filled with blood, sweat, and beers. With more shows under their belts and an ever-growing fan base, the band's monster creation of musical torture was spreading; they stun audiences with their aggressive, action-packed live shows that make ears bleed and eyes spin.

In the summer of 2014 they were the first punk band to ever play a the Brighton and Hove Pride festival and then in October 2014, they were nominated for a UK MVA award for the video to their song "The Second Rule". Further to this they have released a video for another track from Vol. 1, "The Horrors", with a third video in the offing.

In June 2015 Death Koolaid won the UK Emergenza Battle of the Bands competition.

In 2016 they were nominated for "Best New Band" at the Pure Rawk awards' and are now about to release their second album due for release in mid 2016. There is only room for progression with the band, this unstoppable force of visceral mayhem will continue to wake up the dead and put music back into the veins of the living.