The Movement sind eine der fleißigsten und spannendsten Bands Europas. Keine andere Band kombiniert Punk-Rock mit Mod so gut, wie es die drei Dänen tun. Noch dazu hat Sänger Lukas Sherfey eine wahnsinnig gute Soul LP veröffentlicht.
Wenn man sich seine zehn Lieblingsplatten durchliest, dann erkennt man in ganz vielen den Einfluss in den Sound von The Movement wieder.
Weitere 10 Records Worth To Die For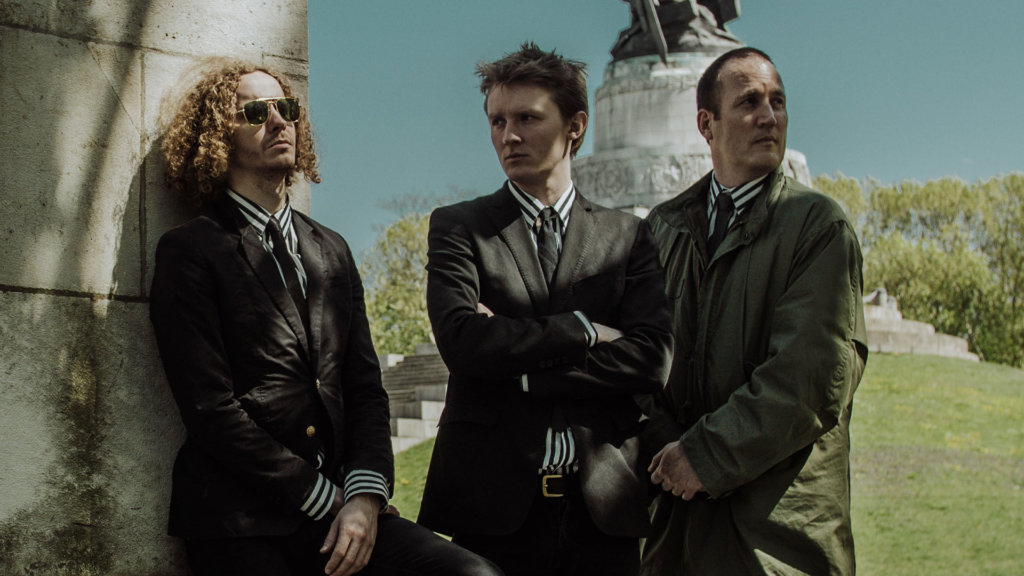 1
Otis Redding – Live At The Monterey Pop Festival
I was a Jimi Hendrix fan, and went to the cinema when I was 10 years old, to see Jimi play live at the Monterey. But what shocked me was Otis Redding, playing before Jimi in the movie. I did not know Otis Redding, so he blew me away! All the songs has so much energy and melody, even the slow songs ends really fast. It's a great inspiration for me, it's something like that I'm still trying to accomplice with The Movement. It's so great!
2
Chuck Berry – Golden Decade
He is not only the greatest rock'n roll guitar player, but he's lyrics are outstanding. Something I first found out when I became a bit older, after I was hooked by his legendary guitar riffs. I have learned about social life in America via Chuck.
I have liked The Who even before I knew their music. I bought a book at a flee-market when I was a kid, with pictures of 60'ties bands. And by looking at the black and white pictures of The Who with the Rickenbacker guitars, I knew that it was something for me.
It just confirmed the way I wanted to go. I saved up money for a Rickenbacker guitar, I never tried one, but I knew it was made for a guy like me, I have played on this guitar ever since. I have heard this record so many times, over and over! It's angry, and still very positive, it got punk elements combined with soul, perfect.
It was my favourite band when I was a kid, and started in school. I loved the songs, the British humor, freshness and the social realism. I was lucky to see them live at the age of 11, at Roskilde festival in DK.
6
Rolling Stones – Get Year Yeah Yeahs Out
It's just one of the best live albums.
7
The Style Council – Our Favourite Shop
It took me some time to accept The Style Council, 'cause it's pop music, and I loved The Jam. It was Paul Weller, so I had to give it chance. They are bringing a very political anti Magret Thatcher message, into the mainstream clubs. Great songs like: "With Everything to Lose" "Internationalists" "Walls come tumbling down"
This album is great, they're telling it straight "I'm so board with the USA" "White Riot" the Clash is one of the best bands ever.
9
The Stooges – The Stooges
Great album. I love all their records, and I have never been disappointed seeing Iggy pop live.
10
Bob Dylan – Modern Times
This is a newer album, I often hear it when I open a bottle of wine before making dinner in the kitchen. It push away all the daily trouble, and brings me into the moment of what's really important. Bob Dylan is my all-time favourite artist! In my book, he's still the greatest. I love all his records, and he's just keep getting better and better.
Weitere 10 Records Worth To Die For