Start
Bands
The poly-esters
Nächste Woche kommt die englische Band The Poly-Esters zum ersten mal auf das Festland auf Tour. Anlass genug ein kleines Interview mit den Mädels zu...
Kaum ist Weihnachten vorbei gibts wieder ein neues Lebenszeichen von Christmas. Und zwar in einer formidablen Split-Single, die auf lediglich 200 Stück limitiert ist...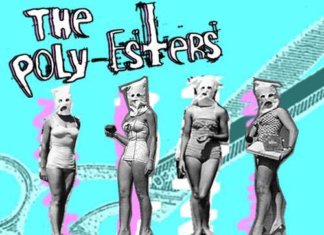 The Poly-Esters - First Cut (CD - 2016) Für eine erste Demo haut die Scheibe der Girlgroup The Poly-Esters aus Blackpool (UK) unheimlich rein. Wenn...