Die erste Show, die erste Platte und seine größten Einflüsse! Wir sprachen anlässlich ihres neuen Albums Heartstrings mit This Means War! Sänger Bert über seine Hardcore-Punk-Roots und wie er zur Musik und Szene gekommen ist.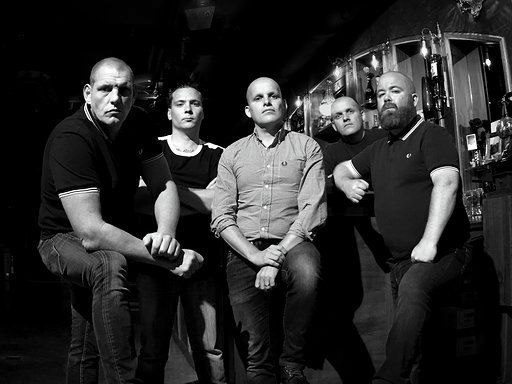 1
Do you remember the first hardcore / punk show you went to? Is the club still open today?
One of the first show I saw was Warzone and Right Direction in the legendary Biebob club in Vosselaar (Belgium).Bob Schoenmaekers, organizer of the Graspop Festival,  was and still is the owner of that hardrock club and yes it's still open. It's only 7k from where we live and it's one of the most famous clubs in Belgium.
2
What is your all-time favorite club or location?
Again I have to go for the Biebob club. It's nearby and I got to see so many great bands on stage and sure it made me wanna play music myself!
3
Do you remember the first hardcore / punk record you got?
Sure, Biohazard (Biohazard) and Pro Pain (Foul Taste Of Freedom). Both those bands pulled me towards punk and hardcore.
4
In your opinion what is the perfect hardcore show?
I'm not sure a perfect hardcore show exists, haha! I believe that it's all about creating a great vibe on and off the stage. When the venue gives you a warm welcome and the crowd is cheering well that's more than enough for me. I love to play in clubs where you can easily interact with the crowd – no barriers, no security bulls but just you and the crowd that wanna sing along. that's what punk is all about!
5
What is your all-time favorite show you've played?
Well, we are playing them right now! We're opening up for Cock Sparrer on their 'back to the clubs tour' and it's been amazing so far. All venues sold out, great  crowd and response and above all the Cock Sparrer lads and crew are just great people to hang out with!
6
Is there a show you missed in the past that still makes you angry that you could not be there?
To many I can and want to remember I guess. One of the first Graspop editions is where one of my favorite bands played (Ramones) and I had to skip it – still a bummer!
7
What band would you like to see again?
Ramones for sure!
8
Is there a person who has influenced you especially in hardcore / punk?
Influenced by many. Roger Miret (AF), Raybeez (Warzone), Ron Bruynseels (Hard Resistance), Joe Strummer (Clash) and so on.
9
What are you top 3 hardcore-punk front men (women)?
Roger Miret (Agnostic Front)
Colin Mcfaul (Cock Sparrer)
Lars Frederiksen (Old Firm Casuals, Rancid)
10
What is in your opinion the most underrated hardcore-punk band?
Old Firm Casuals!
This Means War! wird Heartstrings am 11. Januar 2019 über Demons Run Amok Entertainment veröffentlichen.