Danko Jones hat kürzlichst sein neuntes Studioalbum A Rock Supreme (zum Review bitte klicken) veröffentlicht. Im Juli kommen die Kanadier wieder nach Deutschland. Anlass genug also für ein paar flotte Fragen:
AWAY FROM LIFE: Hey Danko, since a few weeks your latest release, A Rock Supreme, is out. How was the feedback of your fans so far?
Danko Jones: Feedback has been 98% positive. We're very happy with the album and glad people are digging it.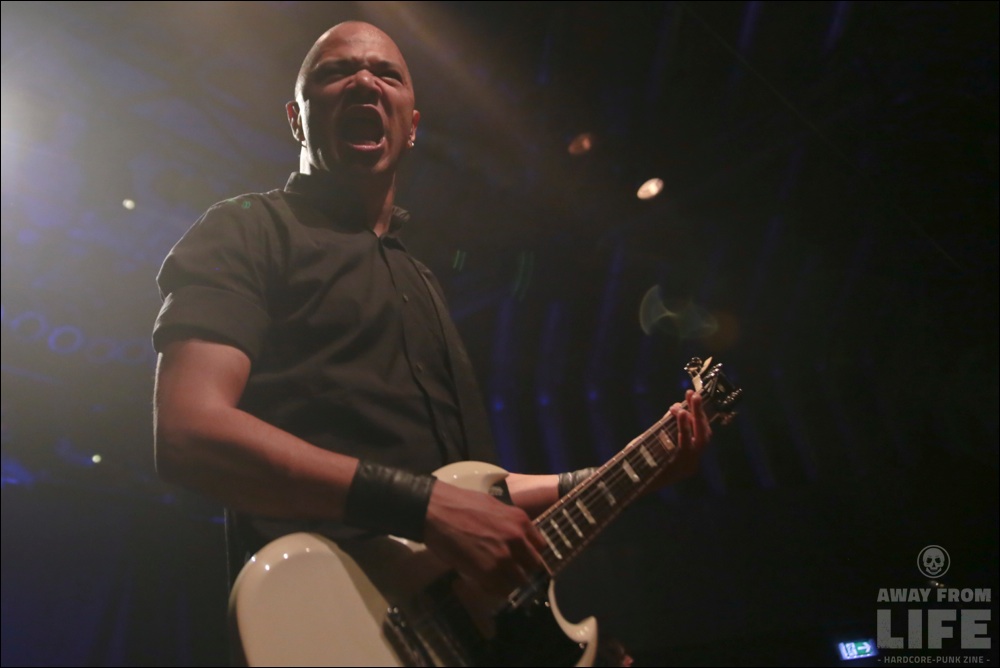 AWAY FROM LIFE: The record reminds me a lot about "Sleep is the enemy". You made the same mix of rough rock and catchy pop hooks. Was it your intention to get back to this sound?
Danko Jones: "Get back to this sound"? All our records incorporate hard rock with catchy riffs and hooks. Maybe you haven't been listening to us since Sleep Is The Enemy. How about "Had Enough" from Below The Belt? How about "Legs" off of Rock & Roll is Black & Blue? How about "Twisting Knife" off of Fire Music? I think you need to catch up on our albums since Sleep Is The Enemy.
AWAY FROM LIFE: In 2004 you released a spoken word CD. Here and there you are doing some spoken word shows aswell. Is there a physical release planned again in the future? I mean, it was entertainment on the highest level!
Danko Jones: Thank you for that but after 2004, the next time I did anything close to spoken word was in 2012 at the Wacken Open Air festival. That's a period of 8 years. Next year will be 8 years since Wacken but I have nothing planned.
AWAY FROM LIFE: You are very influenced by a lot of different stlyes of music. Is there any underdog you could recomment to your fans? What are your favourite records at the moment?
Danko Jones: Always a lot of rock bands worth listening to like Telephone Lovers, Lüt, Big Kizz, Gin Lady, Wildlife, Guida, Admiral Sir Cloudesley Shovell, Dr. Boogie, Here Lies Man, East Side Gamblers and Radkey.
AWAY FROM LIFE: "Too much trouble – the very oral stor of Danko Jones" is your biography and was released in 2012. Unfortunally it never was released in german. On the other side germany is probably the most important area for you to tour. Any chance for a translation?
Danko Jones: No translation planned. I also released my first book last year called "I've Got Something To Say" on Feral House books. It's a compilation of my writings for various rock magazines over a period of 10 years. Everyone from Damian Abraham to Gary Dumm, Mary Fleener to Eerie Von contributed illustrations and Duff McKagan wrote the foreword.
AWAY FROM LIFE: Since I saw you the first time about 15 years ago you always played "The Mountain" in the end of your set. On your last tour you did not play it. Why not? And why was there never a release of this song on a record?
Danko Jones: We've been playing at every show for 18 years. We're giving it a break. It isn't as exciting to play or hear since people have heard it more than a few times over the years.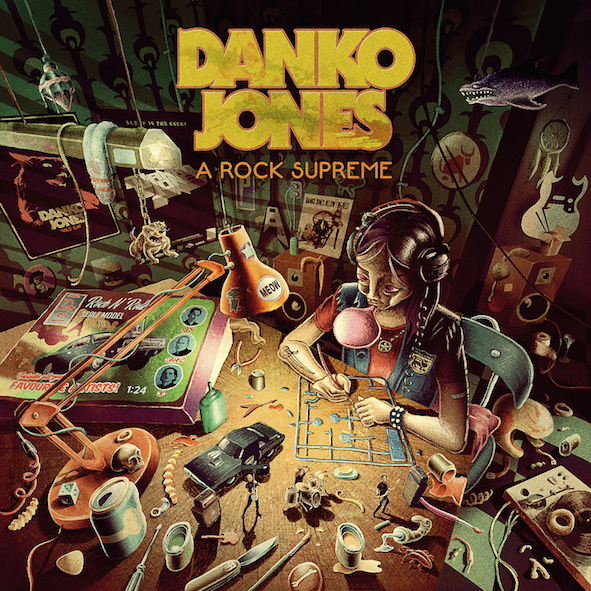 Picture by Dustin Rabin