Wir freuen uns, euch exklusiv das neue Video Simple von Booze & Glory auf AWAY FROM LIFE präsentieren zu dürfen. Der Song stammt vom aktuellen Album Chapter IV, dass gerade im März diesen Jahres auf Burning Heart Records erschienen ist.
Chapter IV kann ab sofort hier auf CD, Vinyl oder digital erworben werden. Unser Interview mit der London Skinhead Crew zum ihrem Album Chapter IV findet ihr hier.
Die Band über das Video:
Here is our new video for "Simple" – a song from our latest album (Chapter IV) released on Burning Heart Records last month. It was shot over 2 days in North London in an abandoned warehouse. It's the first time we have worked with director Jean Christian Larche and his crew. We feel he has really captured the essence and emotion of this very personal song. This is a side of Booze & Glory you have never known before and it's the first of a series of videos we are planning to release to accompany Chapter IV.
Director/Editor – Jean-Christian Larche
D.O.P – Noel Darcy
Gaffer – Theresa Winkelmann
1st AD / Camera Operator – Mat Kokvik
Camera Ops / Production Assistants – Emil Ali, Tosan Ben-Edigbe, Neil Sweetman
Online Editor – Julie Syversen Larche
Produced by CRUSTIC Productions
Booze & Glory – Chapter IV ::: Review (2017)
Booze & Glory live 2017
Booze & Glory befindet sich über das gesamte Jahr auf große Welttour und wird während dieser neben den USA und Japan, natürlich auch Shows in Europa spielen. Hier die Termine:
06.04.2017 (DE) Berlin, Punk & Disorderly Opening Night @ Bi Nuu
07.04.2017 (DE) Cham, La Café
08.04.2017 (SL) Trenčín, Klub Lúč
09.04.2017 (CZ) Ostrava, Barak Music Club + BASTARDS ON PARADE
10.04.2017 (CZ) Prague, Futurum
11.04.2017 (PL) Poznan, U Bazyla
12.04.2017 (DE) Cottbus, Gladhouse
13.04.2017 (DE) Hamburg, Monkeys Music Club
14.04.2017 (DE) Brand-Erbisdorf, Rote Rüben
15.04.2017 (CH) Aarburg, Musigburg
16.04.2017 (DE) Lindau, Club Vaudeville
18.04.2017 (NL) Eindhoven, Blue Collar Hotel
19.04.2017 (DE) Essen, Don't Panic
20.04.2017 (UK) Bristol, The Fleece
21.04.2017 (UK) London, 100 Club
22.04.2017 (UK) Derby, The Hairy Dog
23.04.2017 (UK) Bournemouth, The Anvil
28.04.2017 (DE) Magdeburg, Factory
29.04.2017 (DE) Schleiz, Frühlingsfest der Oi!-Musik
16.06.2017 (FR) Clisson, Hellfest
25.06.2017 (UK) Watford, The Flag
01.07.2017 (PL) Goniadz, Rock Na Bagnie
10.08.2017 (DE) Alsfeld, E&L Rocknacht
24.-27.08.2017 (DE) Niedergörsdorf, Spirit Festival
17.11.2017 (FR) Paris, Pena Festyare
18.11.2017 (FR) St. Brieuc, Ink Mas Party
---
Booze & Glory – Chapter IV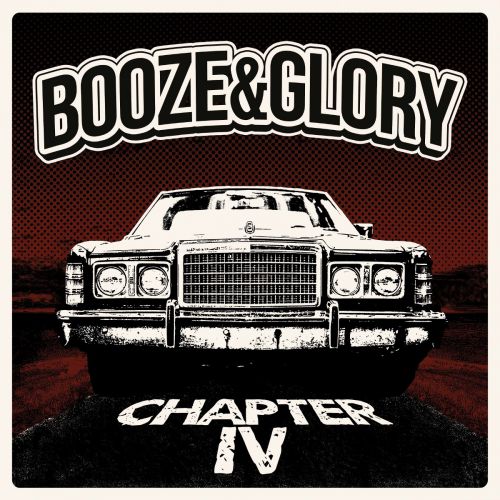 Band: Booze & Glory
Titel: Chapter IV
Label: Burning Heart Records
Format: Album
Release: 17. März 2017
Tracklist:
1. Days, Months & Years
2. No Rules
3. The Time Is Now
4. Life's A Gamble
5. Simple
6. Back On Track
7. Fool's Paradise
8. Violence And Fear
9. Last Journey
10. For The Better Times
11. Start Believing