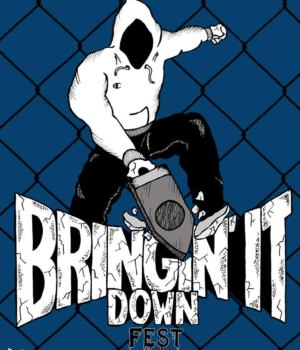 Den 22. September solltet ihr euch fett im Kalender anstreichen. Dort steigt in der Chemiefabrik Dresden das Bringin' It Down Fest, bei dem Something Inside, die sich 2011 auflösten, eine einmalige Release-Show spielen werden.
Auch ansonsten liest sich das Line-Up top. So werden weiterhin Down To Nothing auftreten, die erstmalig seit knapp zwei Jahren wieder zurück nach Europa kommen – es wird zudem ihre einzige Europa-Show für 2018 sein.
Weiterhin bestätigt wurden Redemption Denied, Deluminator, Method Of Proof, Ashes, Spark, Demolition und The Heist. Für Method Of Proof wird es zudem die Abschiedsshow sein.
Es empfiehlt sich also: Tickets sichern!