Die erste Show, die erste Platte und seine größten Einflüsse! Wir sprachen mit Worst Schlagzeuger Fernando Schaefer über seine Hardcore-Punk Roots und wie er zur Musik und Szene gekommen ist.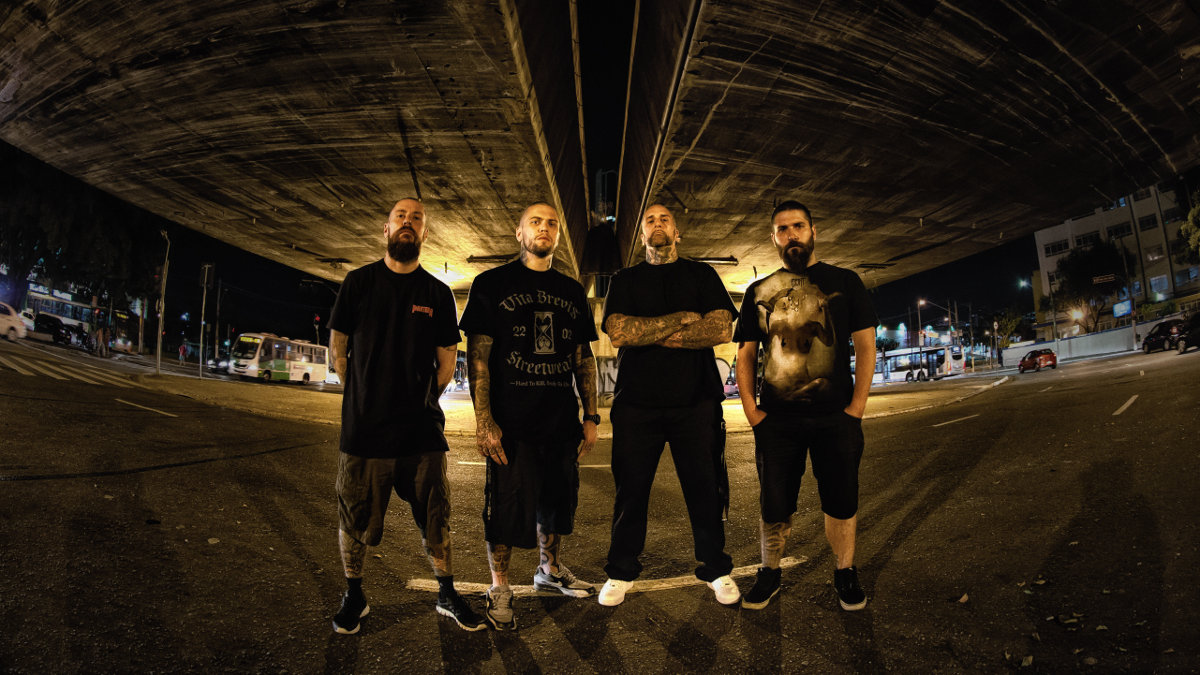 1
Do you remember the first hardcore / punk show you went to? Is the club still open today?
Fernando Schaefer: Yes, it was Sick Of It All in my hometown São Paulo, Brasil. It was in 1996 in a venue that is not open anymore and I can't even remember the name. It was fucking brutal!
2
What is your all-time favorite club or location?
FS: Black Jack Rock Bar also in São Paulo. The club was the Brazilian CBGB! We went there in the 90s every day – now it's sadly closed. We miss that shit a lot!
3
Do you remember the first hardcore / punk record you got?
FS: Madball – Set it Off. Completely blowed my mind! I had the felling that was the kind of music I wanted to live for!
4
In your opinion what is the perfect hardcore show?
FS: Sold out, Stage dives, head walk, crowd killings! Sound good for me, haha!
5
What is your all-time favorite show you've played?
FS: Rick in Rio III in 2001 with a band called Pavilhão9. 150.000 people! It was f*cking crazy!!
6
Is there a show you missed in the past that still makes you angry that you could not be there?
FS: I was on four Pantera shows in São Paulo! So I can miss anything now that doesn't matter, haha!
7
What band would you like to see again?
FS: Pantera!
8
Is there a person who has influenced you especially in hardcore / punk?
FS: Freddy Madball!
9
What are your top 3 hardcore-punk front men (women)?
Roger Miret
Jamey Jasta
Freddy Madball
10
What is in your opinion the most underrated hardcore-punk band?
FS: Pay No Respect
11
Are there some newer bands you could mention?
FS: Band from Brasil Inherence.
Worst werden am 07. September ihr neues Album Deserto über BDHW Records veröffentlichen.