Micky Fitz, Sänger der britischen Oi-Punk Band The Business, ist am Donnerstag, den 01. Dezember 2016, von uns gegangen. Laut diverser Medienberichten ist die Todesursache die Folge einer schweren Krebserkrankung.
Ende 2015 wurde bei Micky Fitz (bügerlicher Name: Michael Fitzsimons) Krebs an der Lymphdrüse diagnostiziert, an der er wenig später erfolgreich operiert wurde. Nach einer erfolgreichen OP befand sich Micky Fitz auf den Weg der Besserung.
Micky Fitz ist gerade einmal 60 Jahre alt geworden sein.
R.I.P. Micky Fitz!
It's Oi, it's Punk, it's Rock 'n' Roll, whatever you want to call it 'The Business' are vital part of it….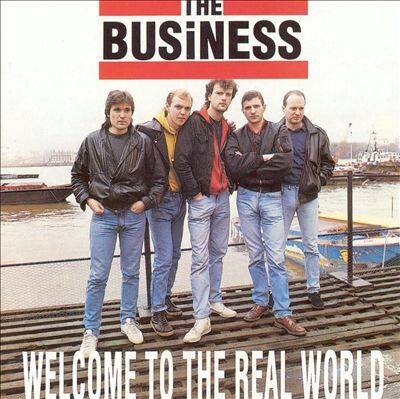 Micky Fitz gründete 1979 im Süden Londons mit ein paar Freunden die Band The Business. Mit Veröffentlichungen wie Suburban Rebels (1983) und Saturday's Heroes (1985) zählte die Band neben Cockney Rejects und Sham 69 zu den wichtigsten Vertretern der britischen Oi!-Bewegung.
Nachdem sich die Band 1988 zwischenzeitlich aufgelöst hatte, kehrte The Business vier Jahre später zurück auf die Bühne.
Während der fast vierzigjährigen Bandgeschichte spielte Micky und seine Band Shows auf dem gesamten Globus. Ihre letzten Konzerte in Deutschland, fanden im Jahr 2015 statt. Die Band sollte auch 2016 hierzulande einige Shows spielen, die jedoch aufgrund Micky's Erkrankung abgesagt wurden.
2015 veröffentlichte die Band mit der Single Back in the Day das letzte Release.
Unser herzlichstes Beileid an alle Hinterbliebenen, Familienangehörigen und engen Freunden!
Micky Fitz setzte sich immer für eine vereinte Hardcore, Punk und Oi! Szene ein.
Oi you punk what's wrong with you
Hardcore kids are coming through
Oi you skin how about you
You must unite or we'll be through

(Song: Spirit of the Streets)
Hier der dazu passende Song "Real Enemey", der 2011 während einer Show in Bedfordshire (England) gefilmt wurde.
Update 02. Dezember: Hier das offizielle Statement von The Business zum Tod von Micky Fitz:
Hardcore-Punk Szene trauert um Micky Fitz
Die Hardcore und Punk-Rock Szene zeigt sich geschockt von der Nachricht Micky Fitz's Tod. Mehr dazu auf der zweiten Seite.
---
Sick Of It All: "We're all very saddened to hear of the passing of a major influence and good friend, Mickey Fitz of the Business. No one embodied the bridge that connects punk to Oi to hardcore as well as he did. We thoroughly enjoyed the bond we formed with the Business back in '95 in Lincoln, Nebraska, when fate brought us together. The vigor Mickey brought to a room (and of course to the stage,) was unforgettable, and his sheer enthusiasm for life, music (and football!) set him apart from most. Rest In Peace, brother. I hold my pint glass high in your honor!!!"
The Bouncing Souls: "RIP Mickey Fitz, thanks for the music. The Business has always been a big influence on us and will reverberate for generations of punks and skins to come. Oi! Oi!"
Dead Kennedys: "RIP – Mickey Fitz. We shared the same stage with The Business many times. He was always a great front man and greater person."
Our deepest condolences the family of one of our heroes and a lifetime friend, RIP Micky Fitz … Loud, Proud, &… https://t.co/ZlIG5X2tXE

— Agnostic Front (@agnosticfront) December 1, 2016
Rest in peace, Micky Fitz. You were a great friend and positive influence! We will continue to fight The Real… https://t.co/VqyHmJuZMC

— LOWER CLASS BRATS (@LowerClassBrats) December 1, 2016