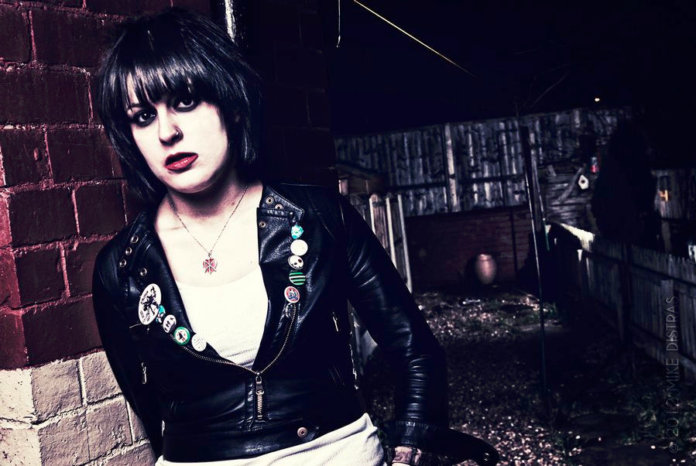 Kevin Seconds, Sänger der US Hardcore Legende 7 Seconds, wird von 14ten bis 30ten April zusammen mit Louise Distras auf Europa Tour kommen. Die Dates der Tour werden demnächst bekanntgegeben.
Kevin Seconds
Kevin Seconds has been the lead singer and principal songwriter of seminal American hardcore punk band 7Seconds for over 3 decades now. In about half of that time, he has also recorded and toured as a solo artist, captivating crowd around the world with his passionate, soulful and intimate performances.

His 2014 album, 'Off Stockton' features 11 original songs, showcasing to an even greater extent, his unique brand of rootsy, melodic and heartfelt folk music. With Kevin, there is always an edge and urgency that could only be fueled by a lifetime love of punk rock music.  Add pedal steel guitars, strings, Hammond B3 organ and lush, dreamy harmony vocals of Kevin's wife Allyson and you get one of the loveliest albums made in recent times.

One of the hardest working performers in the underground music community today, 2015 promises to be an another extremely busy year for Kevin as he embarks on more touring to support  both 'Off Stockton' and 'New Years Rulin's' and his latest project, writing, recording and sharing 400 new and original songs, 1 or more released every single day of 2015.
Louise Distras
Putting punk and protest back into the mainstream! -THE GUARDIAN

Bold, brainy and ballsy, Louise Distras represents nothing less than the rebirth of British punk; reinvented for a new generation. With true "outlaw spirit and renegade soul", sheís taking the UK, Europe, Canada, Japan, and now the USA by storm, with the stateside release of her debut album Dreams from the Factory Floor released worldwide via Pirates Press Records.

For a world grown exhausted of Simon Cowell's X Factor synth-pop, there is a raw emotional honesty to this Brit punk sensation that might be considered too incandescent, all too real, but you know what? Louise Distras couldn't care less.

Over the past three years, Louise's message has spread like wildfire across Europe, USA and Canada, bringing her to the forefront of the international underground and beyond as the first punk artist to crossover into the elusive British mainstream in decades, taking in major festivals appearances such as Glastonbury, Rebellion and sharing stages with punk pioneers Billy Bragg, Mick Jones (The Clash), Buzzcocks, New Model Army, Stiff Little Fingers, The Damned, Television, Cocksparrer, UK SUBS, Steve Ignorant (Crass), Tim Barry, Kevin Seconds (7 Seconds), Street Dogs, US Bombs, and more along the way.

The questing power of punk is alive and well, and its name is Louise Distras…" and you can bet your last fiver you'll be seeing a lot more of this talented songsmith in the not too distant future. Most likely hitchhiking, guitar slung over her shoulder on the way to a town near you!