Mortality Rate sind momentan in aller Munde – und das vollkommen zurecht! So legte die kanadische Hardcore-Band mit der EP You Were The Gasoline zum einen eine der stärksten Veröffentlichungen des aktuellen Jahres vor, zum anderen kommt Mortality Rate in wenigen Tagen erstmals zu uns auf Europa-Tour. Anlass genug also uns von Bassist Dereck fünf Bands aus Kanada näher vorstellen zu lassen!
5 Bands aus Kanada zum Auschecken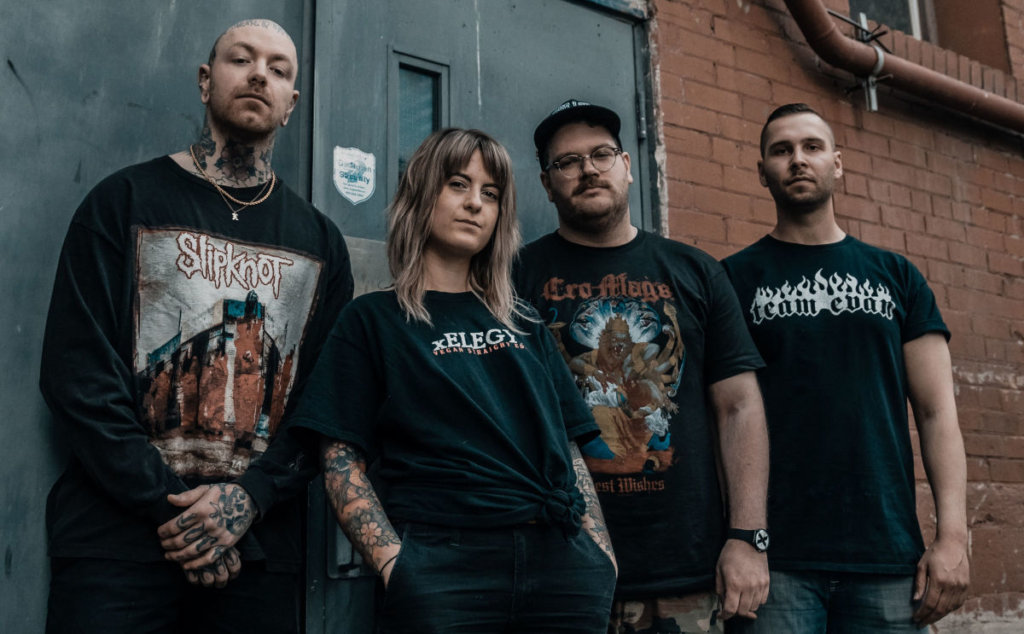 Serration
Serration are from Calgary/Edmonton. They recently put out an EP called Ease Yourself Back Into Consciousness and a split with Dying Wish from Portland.
Trench
Trench is from Calgary and they play really unique heavy hardcore. Their last record, The Gift Of Guilt, came out last year on Walk a Mile records and is really good.
Enemies
Enemies were from Calgary and played fast, Oi! influenced hardcore. They put out No Sympathy last year and it was one of my favorites of 2018.
No Problem
No Problem are from Edmonton. They've been around quite a while and have put out a ton of music. They play fast, classic sounding hardcore punk. Their latest LP, Let God Sort 'Em Out, is my favourite thing they've done.
The Chain
The Chain were a fast early NYHC style straight edge band from Calgary. They put out a few tapes and 7" and broke up a couple years ago.
Mortality Rate – Europa-Tour 2019
13.09. Sliedrecht – Poppodium Elektra (Netherlands)
15.09. Glasgow – Flying Duck (United Kingdom) + SERRATION
16.09. Manchester – Retro Bar (United Kingdom) + SERRATION
17.09. Cheltenham – Frog & Fiddle (United Kingdom) + SERRATION
18.09. Birmingham – The Flapper (United Kingdom) + SERRATION
19.09. Cardiff – Fuel Rock Club (United Kingdom) + SERRATION
20.09. London – Cross Inn (United Kingdom) + SERRATION
21.09. Bochum – Trompete (Germany) + SERRATION
22.09. Paris – Le Cirque Électrique (France) + SERRATION
23.09. Zürich – Ebrietas (Switzerland) + ANGST
25.09 Vienna – Venster99 (Austria) + ANGST
29.09. Arnhem – Willemeen (Netherland) + ANGST
- Spotify-Playlist -
Auf der Suche nach neuen Hardcore-Bands? Dann check unsere Spotify-Playlist
New Hardcore Bands
: