Wisdom In Chains werden am 20. Juli mit Nothing in Nature Respects Weakness (unser Review findet ihr hier) ihr heißersehntes neues Album über Demons Run Amok Entertainment veröffentlichen. Was die Band auf der neuen Platte unter anderem so beeinflusst hat, könnt ihr den zehn Lieblingsplatten von Gitarrist Richie entnehmen.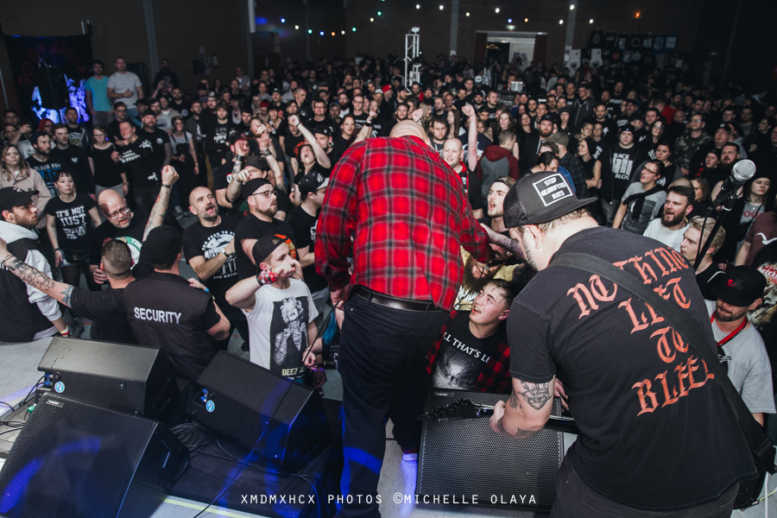 1
Guns n Roses – Appetite for Destruction
This is the worlds greatest rock album, aggressive, cocky, tough rock. Maybe the best debut album by any band ever. I broke many windows while listening to this record.
2
Agnostic Front – One Voice
This is the Bible of Hardcore to me. It's the epitome of the sound I love in HC. It's the perfect blend of all the elements that influence HC. My favorite HC album of all time. Great stories, listening to this, you go for a ride.
3
Pink Floyd – Darkside of the Moon
I can dim the lights, play this album, and by the end, I am floating around the room and appearing in peoples dreams. This album contains magik.
4
Blood For Blood – Outlaw Anthems
Such a tough record, I loved it when B4B started incorporating some punk elements in their sound, but still had tough metal guitars and a good production. Bostons greatest!
5
Black Sabbath – We Sold Our Souls For Rock n' Roll
Without Black Sabbath, music would be boring, and this album has all the hits.
6
 The Cure – Disintegration
The perfect moody album, it paces my breathing and clears my head, it can cure aches and pains.
7
 Lars Frederiksen & The Bastards – Viking
Such a great album, every song rocks, so many different styles, and love the track list. The songs all hit at the right time.
8
Metallica – Master Of Puppets
A metal album from god. I'm not convinced mortals could write such an album without help from the Gods.
Madball's rawest and toughest release. Grooves that make you want to walk with a strut while hiding a razor blade in your mouth.
Ramones first album, and the example of what American punk should be. Against all odds the Ramones are NY legends. I put them up there with Black Sabbath.
Wisdom In Chains live 2018
03.08.2018 – Rostock MAU Club GER
04.08.2018 – Fredericia Support Our Scene Fest DNK
05.08.2018 – Hamburg Monkey`s Club GER
09.08.2018 – München Backstage GER
10.08.2018 – Villmar Tells Bells Festival GER
11.08.2018 – Ypern Ieper Hardcore Fest BEL
15.08.2018 – Wien Viper Rooms AUT