Terror veröffentlichte im Herbst 2018 ihr neues Album Total Retaliation und hat mit diesem einmal mehr gezeigt, wo der Hardcore-Hammer hängt (unser Review). Welche Bands das Hardcore-Schwergewicht aus Los Angeles so beeinflussen, erzählte uns Frontmann Scott Vogel (ex-Buried Alive, World Be Free) in unsere 10 Records Worth To Die For.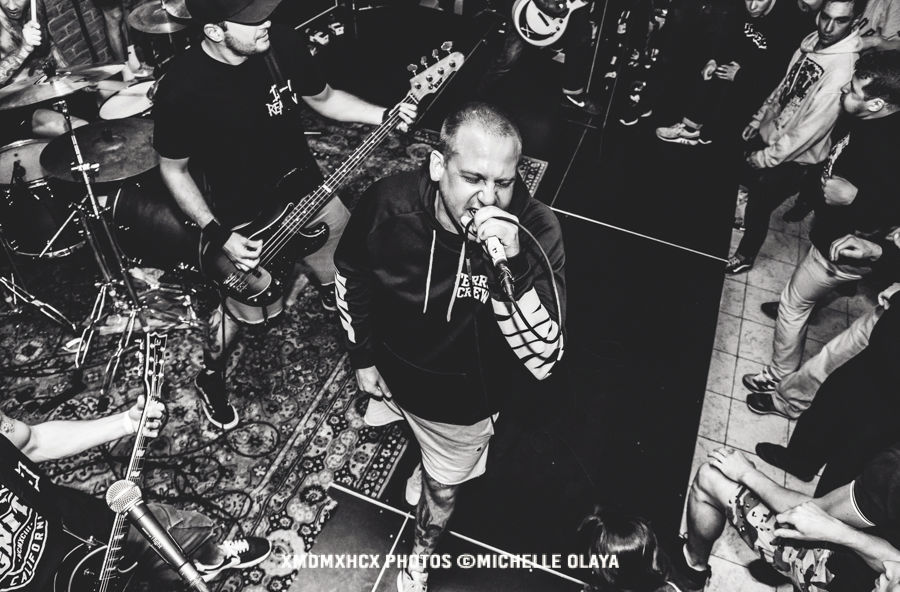 1
Warzone – Don't Forget The Struggle
This is my favorite hardcore record. It's perfect in my eyes in every way.  "Yo, what's up with that? Let's start jamming."
2
Agnostic Front – Victim in pain
Every song is an anthem. The speed and energy is undeniable. Hardcore blueprint.
3
Gorilla Biscuits – Start Today
Lyrics that everyone can relate to. The melodic elements bought in just right. Walter is a genius.
4
Hatebreed – Satisfaction Is the Death of Desire
Feels like your being hit in the head with a sledgehammer. One of the hardest hitting record ever created. Complete game changer
5
Merauder – Master Killer
This is crossover perfection. Normandy sound at its best. Jorge vocals are untouchable.
This intro sets the tone and the album does not let up. Cover art is too cool. Guitars are perfect and crushing and Eddy's voice is a great compliment to the madness
7
Gang Starr – Hard to Earn
No one did it like guru and premo. Pounding beats with a laid back voice and flow. And always lyrics that matter.
8
Hot Water Music – Forever & Counting
My favorite band ever. I don't even know what type of band they are but they have songs that move me like no one else.
The groove. The bounce. The reality. Madball is one of the best to ever do it and this debut album is a classic.
Perfect hardcore from start to finish. Lyrically beat downs and riffs that don't let up. Canada's best hardcore I have ever heard.
Total Retaliation ist am 28. September 2018 über Nuclear Blast Records erschienen.